While everyone loves the smell and crackle of a wood-burning fire, not everyone loves the mess of bringing wood into the house and building a fire. Especially here in the urban Greater Toronto Area, many homeowners just can't be bothered. And yet, many of the homes here have a wood-burning fireplace, which was once considered a must-have amenity, before easier, cleaner options became more prevalent.  For this reason, we are often asked how to convert a wood-burning fireplace to electric.
How to convert a wood-burning fireplace
Measurements
If you're planning to keep the existing fireplace opening, accurate measurements are essential to finding the best-fitting insert for your fireplace. We want to find the closest fit that isn't too large for your opening, and which (hopefully) doesn't leave a gap.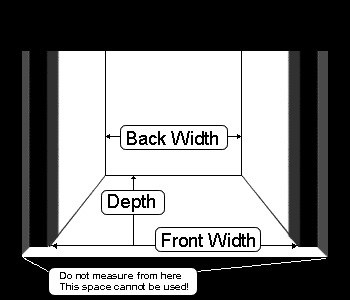 Refacing
If you are planning to reface your existing fireplace, then you may be able to resize the opening to fit a new, smaller firebox. However, it is much more difficult to make the opening larger to fit a bigger insert. In the project below, we refaced the old brick fireplace with drywall, after removing the old mantel beam and the raised hearth. Because the removal of the hearth left a gap in the flooring, we inserted a slab of granite flush with the existing floor.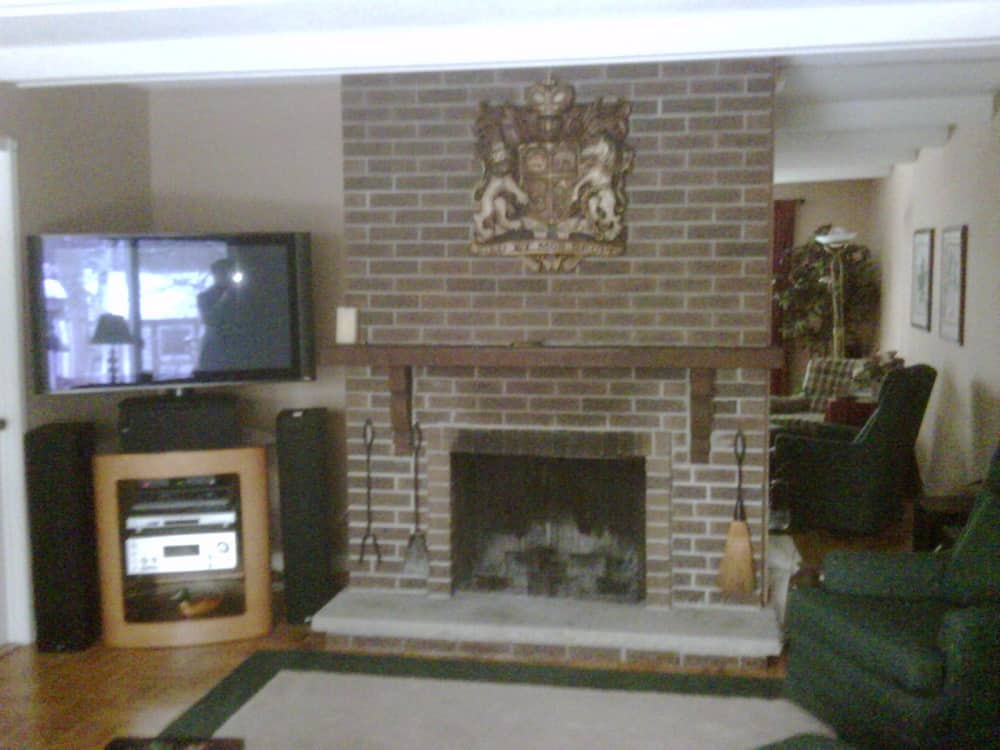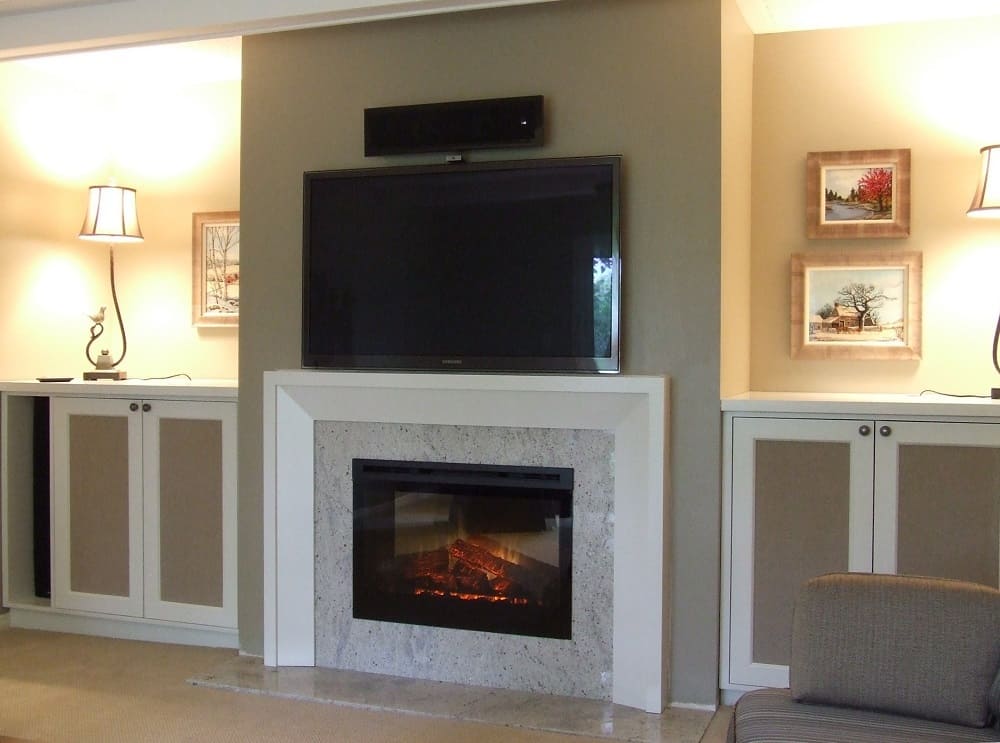 Covering Up
Sometimes, it makes more sense to cover over the existing wood-burning fireplace and create something entirely new. For the project, below, the client wanted a large, linear electric fireplace to go below a large TV. He also had a lot of audio-visual equipment for which he wanted to create cabinetry. When we determined that the cabinets needed as much depth as the hearth on the existing wood-burning fireplace, we realized that we could build the new fireplace wall around the old fireplace. This saved us the expense and mess of tearing out the old fireplace. Since the project was completed, the client has expressed his surprise at how much warmer his entire house has become. He expected the immediate space around the old wood-burning fireplace to get warmer when the opening was blocked, but even the upstairs rooms are warmer now.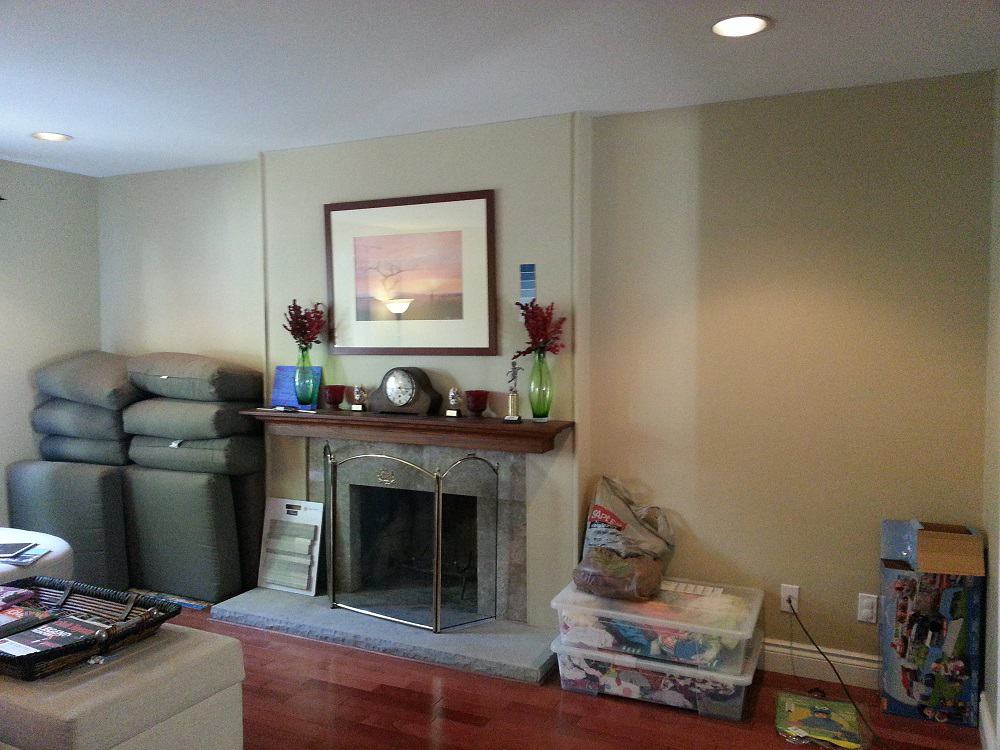 As with many projects, there is more than one way to convert a wood-burning fireplace to electric. No matter how you do it, the result will be a more efficient fireplace that you can use year-round, without the mess of firewood.
Stylish Fireplaces & Interiors specializes in electric fireplaces and custom designs. In their Toronto-area showroom, they feature over 40 fireplaces set into 20 display walls, with all of the finishing materials needed to complete the project.