Do you have an unused wood-burning fireplace that you'd like to convert from a 'black hole' to a warm and inviting fireplace again?  Electric inserts are quick and easy to install, and — best of all — they're inexpensive.  Most also provide heat. 
Here's what you need to do to convert your fireplace:
Measure your fireplace opening at the front, as well as 9" and 12" into the opening.  You will need to know the width and height of the fire opening at these 3 points; this will cover all the options for inserts.
Review the insert options currently available, to see which flames you like, as well as which size fits your opening.  An insert designed for retrofitting into an existing opening will not have a glass frame around it; it will slide into the opening, allowing you to use your existing fire screen or doors.  Other fireboxes or inserts, with glass fronts and metal frames around them, must fit your opening exactly, in order to avoid gaps around the firebox.
Get a 120 volt electrical outlet brought into the fireplace opening.  This is usually done by pulling a line from an adjacent outlet in the same room, or by pulling a new line from the electrical panel, usually through the floor of the fireplace if the space below the fireplace is unfinished.
Now, just close the flue and plug in your new insert, and – Voila! – you can enjoy the ambience of a working fireplace once again.
Here are 3 of the most popular retrofit inserts available from Dimplex: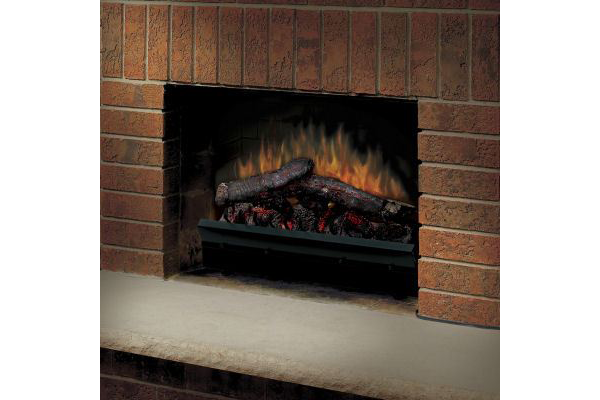 DFI2310 is 23.25" wide, 19.5" high, and 10.75" deep.  It has the patented inner-glow logs and mirrored flame effect that Dimplex is known for, in a compact package.  It provides up to 4692 BTU's of heat, or may be operated without heat.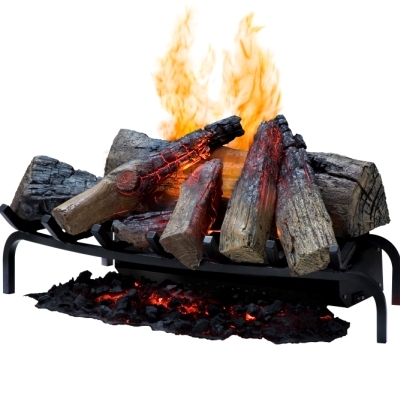 DLGM29 is 27" wide, 13"high, and 14.25" deep.  It offers very realistic logs on a metal grate, and its OptiMyst technology features the most realistic flame effect available.  It offers no heat.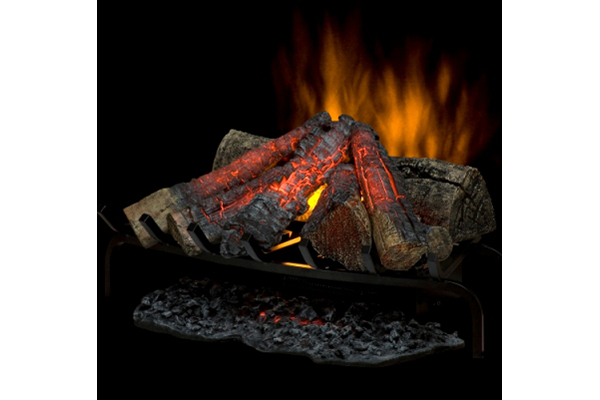 DLG1058 is the same size as the DLGM29, with the same logs and grate.  However, it does have a heater that can generate up to 4181 BTU's.  In place of the OptiMyst flame effect, it bounces light off the back of your existing fireplace opening.