As televisions have gotten wider, linear electric fireplaces have followed suit. It has become common practice to mount flat TV's above wide glass fireplaces in both homes and condos. The only problem has been what to do with the components that are connected to the television. With minimalist wall-mounted fireplaces, there is nowhere to hide the BluRay player or Rogers NextBox. Until now…..
In response to our clients' desire to put their wide TV's and wider fireplaces on the same wall, without the clutter of having auxiliary components sitting on a table nearby, we have developed several custom solutions.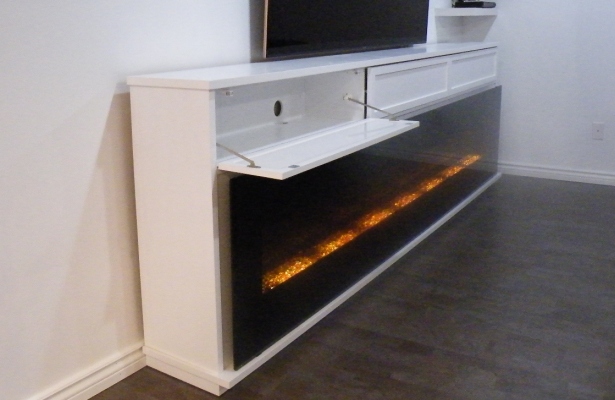 This 120" wide furniture cabinet houses an Amantii 115" linear electric fireplace, plus cubbies for components above the fireplace. The cubbies are hidden behind doors inset with Plexiglas, which hides the clutter of the components, but still allows the remote control to operate the components.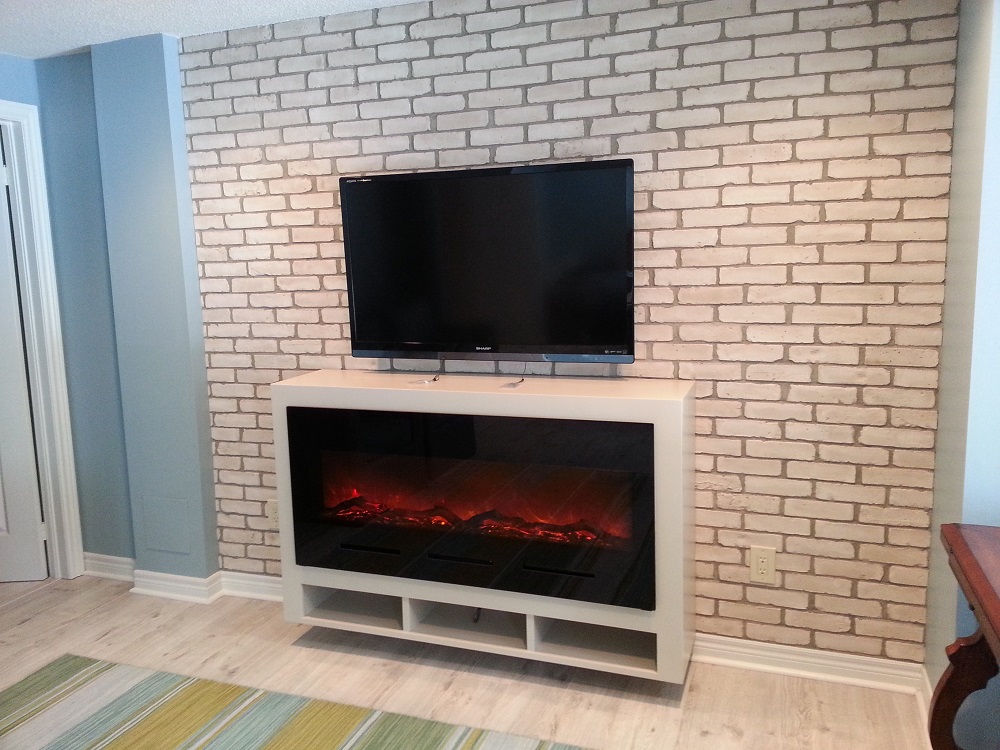 This floating cabinet houses an Amantii BI-50 fireplace, with open cubbies for components below. Wires and cables have been run down behind the brick wall and brought out behind the cubbies, to connect the TV to its components. The size of the cubbies is determined by the size of the owner's components.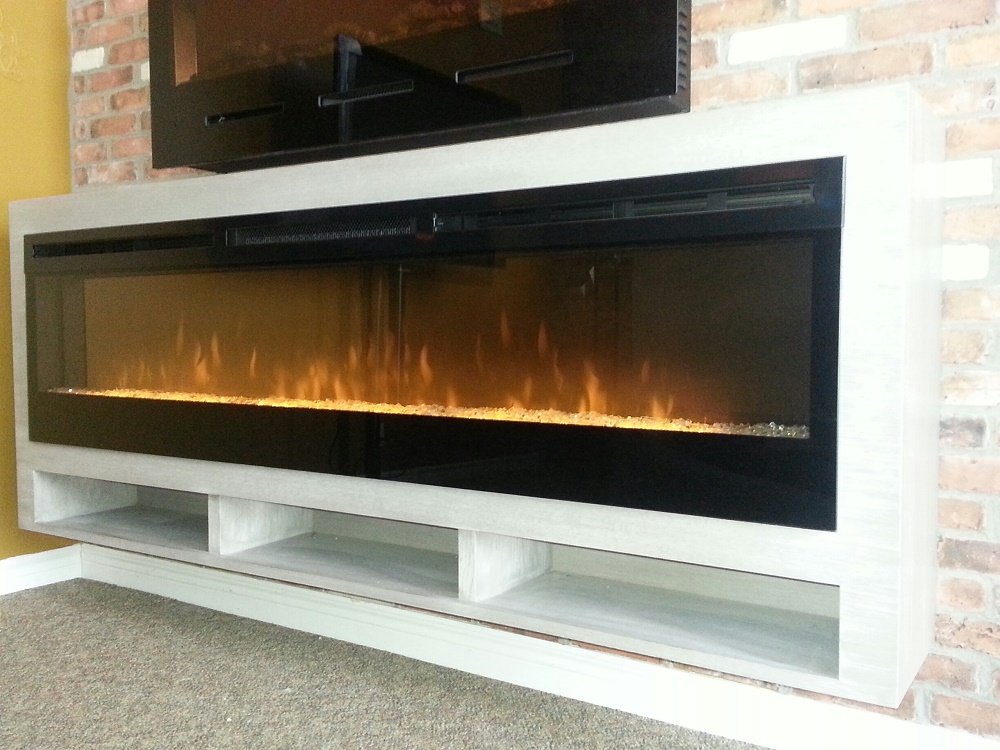 This 80" version of our floating media cabinet holds a Dimplex BLF-74 fireplace, with 3 open component cubbies below.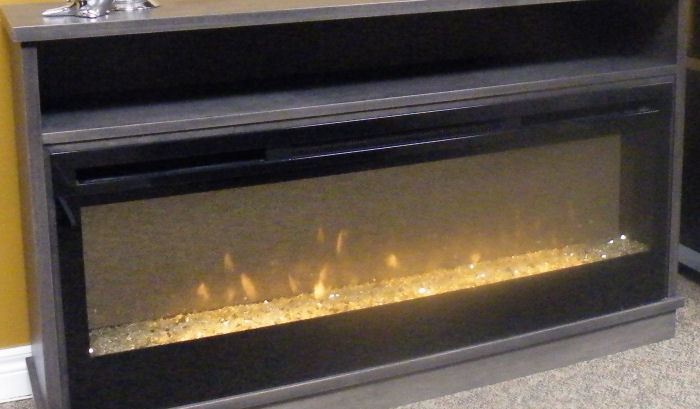 This furniture cabinet incorporates a Dimplex BLF-50 fireplace into a minimal cabinet, with a single component shelf above the fireplace. The TV may sit on top of the cabinet, or be mounted to the wall directly above the cabinet.
It is important to know how linear electric fireplaces vent heat, and how they are meant to be installed. Depending on the model, heat may vent out the front, top or bottom of the unit. This is the single most important factor in determining design options with a fireplace below the television. Be sure your fireplace provider understands this and takes it into account when they recommend a linear electric fireplace to you.  We've created a simple video tip for getting this right.
Stylish Fireplaces & Interiors specializes in electric fireplaces and custom media cabinets to bring fireplaces & TVs together.