Whether you agree that white is a colour or not, you can't argue with the fact that white interiors are white hot.  So much so that Benjamin Moore has just announced Simply White as their Colour of the Year for 2016. If you're finding yourself drawn to white, too, we've got a few tips for using it effectively in your home.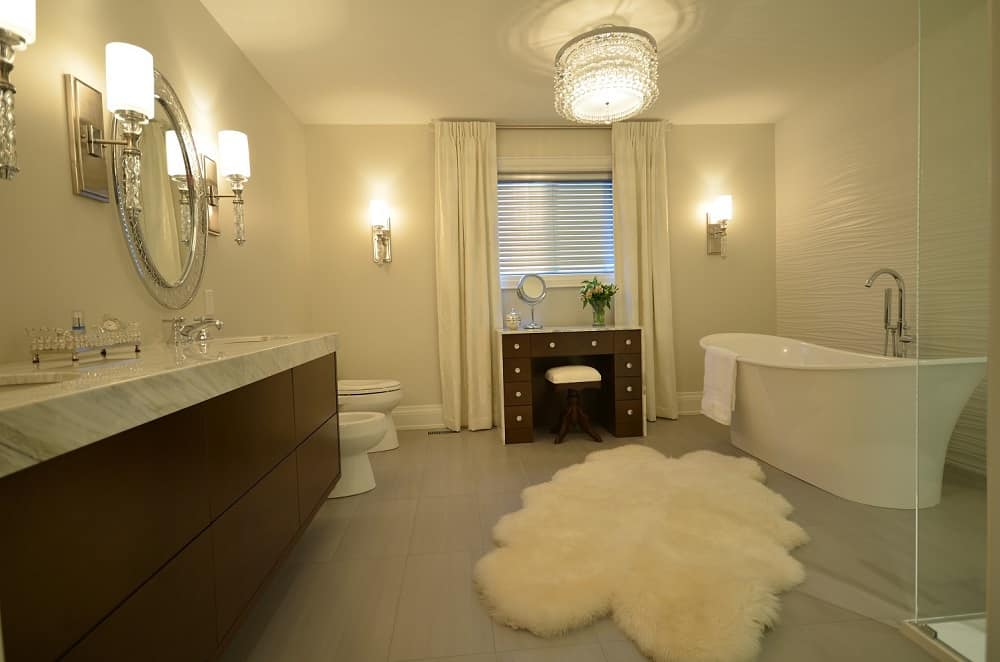 Create Contrast: Dark wood is a foil for the purity of all-white walls and floors. Each emphasizes the other's assets. In this bathroom, the dark cabinet and vanity table ground and add warmth, while keeping the room from feeling overly feminine. Similarly, rich wood furniture, topaz art glass, and striking artwork keep the den, below, from becoming drowsy.
Add Texture: From the fluffy sheepskin rug to the wavy-patterned wall tile behind the tub, to the veining in the marble countertop, texture is what rescues this bathroom from boredom. Likewise, in the den, below, the custom glass art around the fireplace,  the white-washed floors, textured fabrics and wallpaper ensure that the room holds our interest.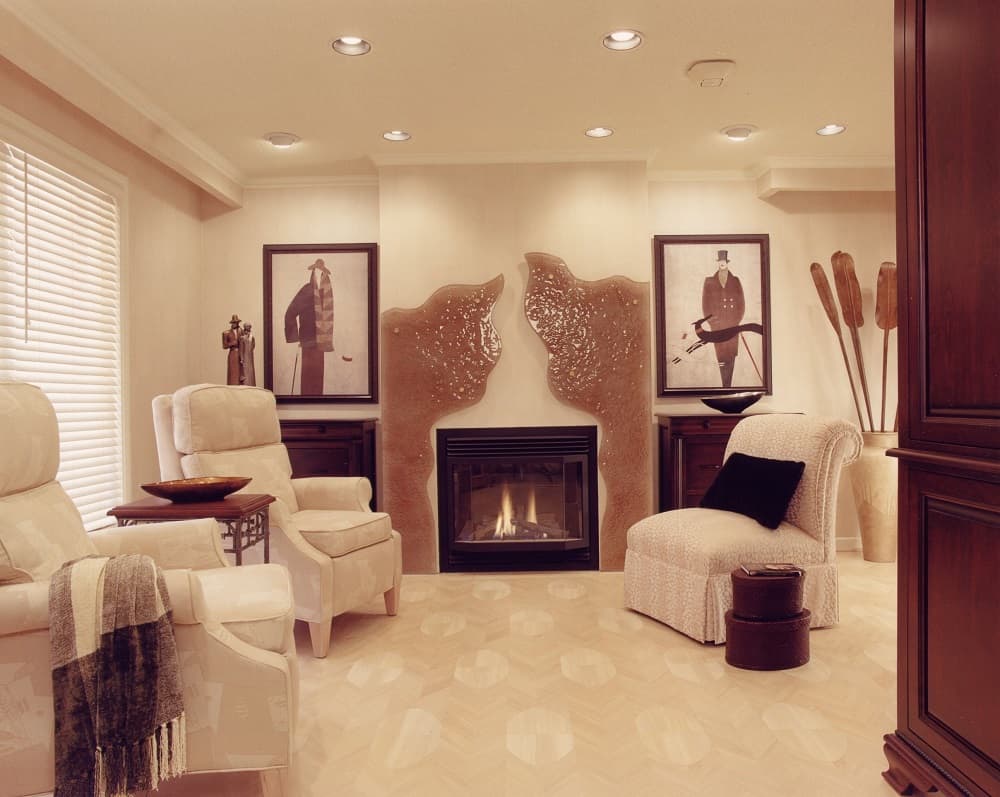 Curate a Collection: White makes a great backdrop for art and sculpture. Use it to advantage to create a gallery of your prized pieces, as the homeowners did with their new fireplace wall, below.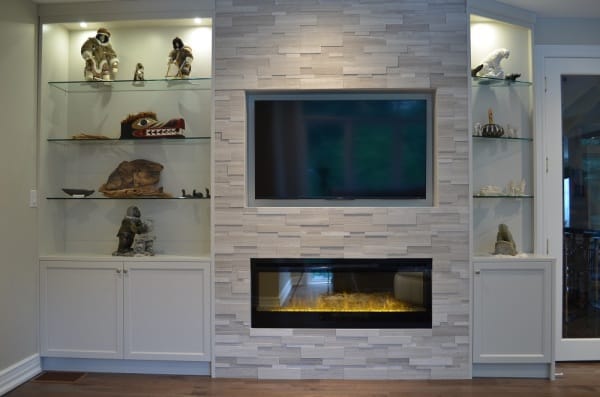 Light it up: Don't underestimate the ability of white to lighten a dark corner, especially when it's strategically lit up. Above, LED lighting is used to put the focus on the sculptures. Below, LED lighting was placed behind the marble slabs that make up the bar, for a party-ready space under the basement stairs.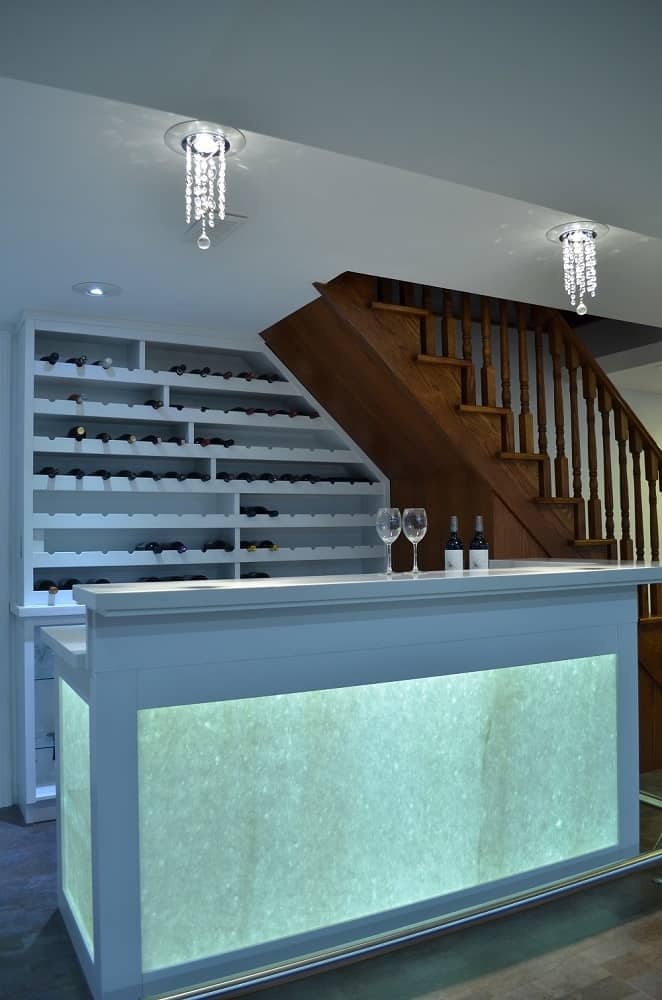 Stylish Fireplaces & Interiors specializes in electric fireplaces and interior design services to complete the project.